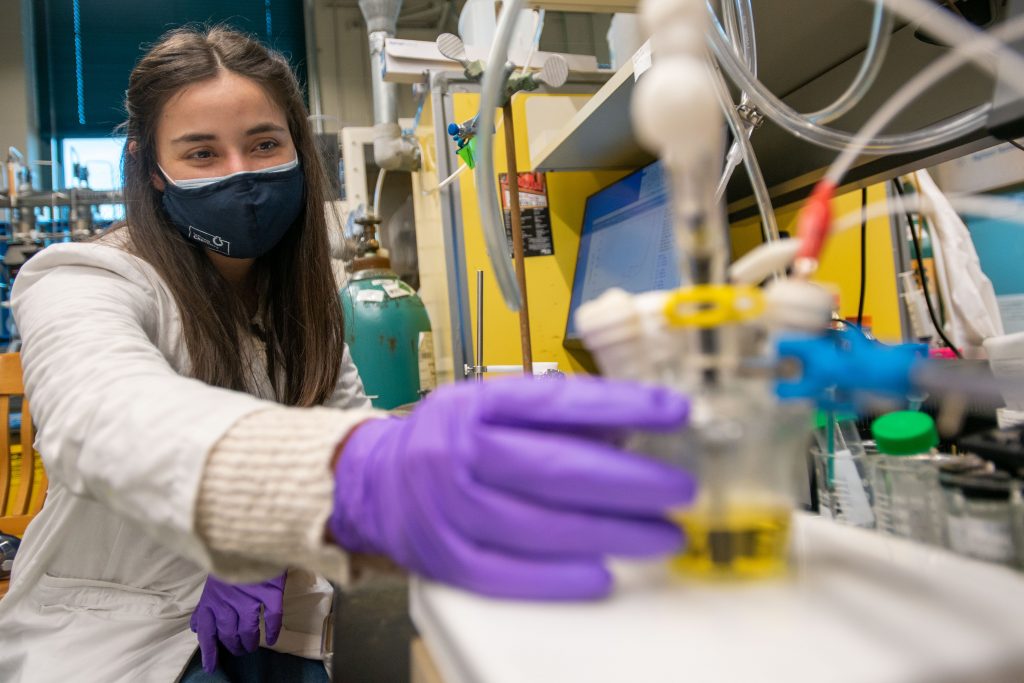 The 2023 Chemistry REU Application is now closed.
To apply to our program all applicants must:
Submit the electronic REU Application Form. Within the application, you will need to upload your unofficial transcript and a personal essay. You will also need to provide us with the names of two references. Two references are required. Your references should be familiar with your academic work.
Once you have submitted your application and provided us with your references' information, your references will receive an email from chemreu@uconn.edu with directions on how to submit their recommendation. Please connect with your references to ensure they have received the email.
Mailing Address:
REU Program
Department of Chemistry, Unit 3060
University of Connecticut
Storrs, CT 06269-3060
Phone: 860.486.2012
Fax: 860.486.2291
E-mail: ChemREU@uconn.edu